Hey I'm Corrin Taylor!
Call me Rinni. Or Rin.
Hey, I am Corri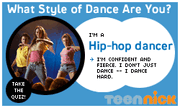 n Taylor and I love Dance Academy. I am the number one user on this wiki! I am an admin/bureaucrat on this wiki as of 12/21/12. I really love this community and we really need more users. If you are an unregistered user we would all really appreciate you joining the wiki.

One Direction <3 Burkely Duffield <3 Jordan Rodrigues <3 Keiynan Lonsdale <3
My nicknames are Rin and/or Rinni.
My birthday is January 6th.
I am 13 years old.
I live in the United States.
Taylor is my middle name not my last name.
My favorite colors are black, purple, and pink.
I segway, rollerblade, and inline skate
I am single.
My bestfriend is Busgy3
My two main instagrams are, @corrintaylorrosen and @oneprettylittlesibunaacademy FOLLOW both of them.
I am active on many wikis as HOA2012.
I love One Direction!I'm a Directioner! <3
I have Liam's signature!!!!!!!!!!!
I have texted them and my friend has their phone numbers!!! SQUEEEEEEEEEEEEEEEEEEEEEEEE
My favorite songs are the More Than This (One Direction) cover by Keiynan Lonsdale... Miles Away by Keiynan Lonsdale... More Than This by One Direction... Rock Me by One Direction... They Don't Know About Us by Victoria Duffield featuring Cody Simpson... A Team by Ed Sheeran... Lego House by Ed Sheeran
I watched Season 2 of Dance Academy on youtube before it premiered in the United States.
I know every word to the Season 2 finale of House of Anubis.
I am an admin on Dance Academy Wiki, Avatar Pictures Wiki, Burkely Duffield Wiki, House of Anubis Pairings Wiki, Jackal Wiki, Twinny Somethings Wiki, Dance Academy Wiki, and Peddie (Patricia and Eddie) Wiki.
House of Anubis Wiki
Avatar Wiki
Avatar Pictures Wiki
Peddie (Patricia and Eddie) Wiki
House of Anubis Pairings Wiki
Twinny Somethings Wiki
Pretty Little Liars Wiki
The Jackal Wiki
Jade Ramsey Wiki
Burkely Duffield Wiki
Keiynan Lonsdale
Ana Mulvoy Ten Wiki
[htttp://wolfblood.wikia.com/wiki/Wolfblood_Wiki|Wolfblood Wiki]
Community content is available under
CC-BY-SA
unless otherwise noted.